AUDITIONS
All roles are open to anyone in the community, and no experience is necessary to audition.
Audition Process:
Auditions are traditionally held on two dates, When necessary, a call back date will follow. Appointments are usually not required, you'll get signed in when you arrive. Please check each play's specific audition notes carefully.
Auditions are held in the lounge or in the performance hall.
Approximate age ranges of the characters will usually be listed, but it's always a good idea to check out the script so you can get a feel for the characters.
All audition material is provided and will be available at the auditions.
Generally, you will be asked to read pages from the script in front of the director, the stage manager, and another reader.
You may download this fillable/saveable audition form to prepare ahead of time: SLP Audition Form
2023/24 SEASON AUDITIONS
---

This season's panto is going to be a magical fun treat!
This production has been cast. Thanks to all you wonderful people who came and tried out.
---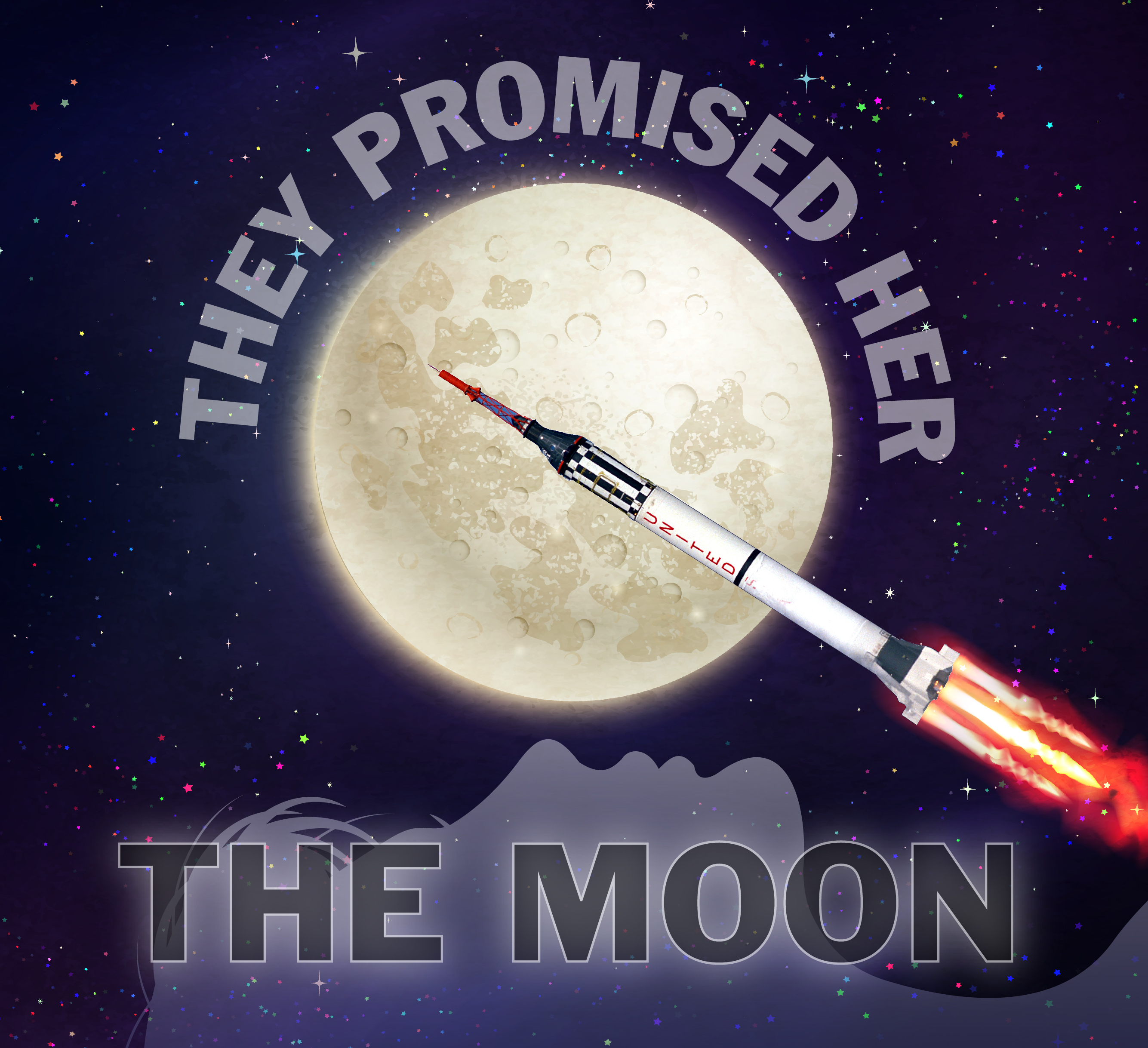 Written by Laura Ollstein and Directed by Janine Longy.
Our third production of the new season They Promised Her the Moon is based on a fascinating true story.
Auditions will be cold reading from the script which can be read online https://www.playscripts.com/play/5085 . Printed copies will be available at Oak Bay Flower Shop, 2187 Oak Bay Avenue after October 1,2023.
If possible, email your completed copy of the audition form found at www.stlukesplayers.org to floyd.janineb@gmail.com and bring a printed copy to the audition.
AUDITION DATES (Changed Aug 1st):
Thursday, November 2 at 7pm
Saturday, November 4 at 2pm
Call-backs: Sunday, November 5 at 2pm
SYNOPSIS:
The first American woman to test for space flight, Jerrie Cobb, steps into an isolation tank for a record-breaking nine hours. Her memories unfold before her, from learning to fly a plane as a child in Oklahoma to testifying in Congressional hearings about the under-the-radar all-female Mercury 13 space program. This is a compelling drama about the challenges of sisterhood and fighting for the greater good, based on a true story
There are minor and major roles. Some of the major roles can be combined with the exception of Jerrie and Jackie. Suggested ages are flexible.
---
Jerrie Cobb (f)

Portrayed from 17 – 50 years old.
Passionate pilot.
---
Dr. Lovelace (m)
A scientist and a doctor.
---
Jackie Cochran (f)
35–60 years old. Flamboyant, fearless.
---
Harvey Cobb (m)
30–60 years old. Ex-pilot, drinker
---
Helena Cobb (f)
Jerrie's mother. Scripture spouting
---
Circus Bob (m)
Owner of a rural Oklahoma circus (Act 1)
---
| | |
| --- | --- |
| Mayor (m,f) | A small town politician. (Act 1) |
---
| | |
| --- | --- |
| Jack Ford (m) | 40s. A pilot with plenty of swagger |
---
| | |
| --- | --- |
| John Glenn (m) | One of the Mercury 7 astronauts. Machismo. (Act 2) |
---
| | |
| --- | --- |
| Congressman Anfuso (m) | New York congressman (Act 2) |
---
| | |
| --- | --- |
| Congressman Waggonner (m) | Southern congressman (Act 2) |
---
Mrs. White
Jerrie's first-grade teacher in Oklahoma
(Act 1)
---
| | |
| --- | --- |
| Child 1 & 2 (m, f) | (Act 1) |
---
---
---
| | |
| --- | --- |
| Carlos (m) | Voice only. Air Traffic Controller in the Amazon Jungle (Act 2) |
---
| | |
| --- | --- |
| Radio Newscaster | Voice only. |
---
| | |
| --- | --- |
| Female & Other Reporters (m, f) | (Act 2) |